Morning Brew
Presenter: Phil Whelan
香港電台網站只提供過往12個月的節目重溫。
rthk.hk provides archive service for programmes in the past 12 months only.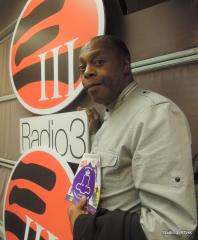 Steve Vines – Hong Kong and Asia issues / Patrick Hirst a.k.a. Ball-Zee and Michael Winslow – Udderbelly Festival / Xu Xi – Author and broadcaster
Today on
Morning Brew
, Steve Vines returns at 10.10 for his weekly look at the gift that keeps on giving. This morning: Doubts are floating around as to the future credibility of HK's top English language newspaper after news of its purchase by Alibaba. However, main man Jack Ma says he can assure us that...he can offer us a great deal on 65 yards of hose pipe, two boxes of taps, and a generator. After 11, we meet Patrick Hirst a.k.a. Ball-Zee who is one of the UK's leading beatbox artists, and then a chat with the man of 10,000 voices, the star of the Police Academy movies, Michael Winslow. Both are appearing at Udderbelly. It's books and high-brow stuff after 12 with author and broadcaster Xu Xi.
(9:30am-1pm,
, email morningbrew@rthk.hk )
Steve Vines – Hong Kong and Asia issues
Patrick Hirst a.k.a. Ball-Zee and Michael Winslow – Udderbelly Festival
Xu Xi – Author and broadcaster