網上直播 Live
四台快訊 Radio 4 Highlights
RTHK Quartet Concert at Lingnan University 香港電台弦樂四重奏嶺南大學音樂會 (24/3 Tue 星期二 7:30pm)
The RTHK Quartet will re-visit the Lingnan University on 24 March. Andrew Ling, an outstanding local violist, will join the Quartet in the performance of Brahms' Quintet in B minor, Op. 115 (originally written for clarinet and string quartet). The Quartet will also play Ravel's String Quartet in F.

香港電台弦樂四重奏在3月24日再度到訪嶺南大學。四位成員──李海南、蔡芷穎、陳子信和貝樂安──今年會與本地中提琴家凌顯佑合作,演奏布拉姆斯的B小調五重奏(原為單簧管及弦樂四重奏而寫),並會送上拉威爾的F大調弦樂四重奏。

Venue: MBG06 (Lam Woo Lecture Theatre), Lingnan University, Tuen Mun, N.T.
地點:新界屯門嶺南大學MBG06(林護演講廳)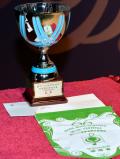 The 2nd RTHK Radio 4 Chinese Instruments Scholarship 第二屆「香港電台第四台中國樂器獎學金」(20/3 Fri 星期五 2:30pm)
RTHK Radio 4 Chinese Instruments Scholarship is one of the highlights in this year's Schools Music Festival. This competition is presented by the Hong Kong Schools Music and Speech Association, with full support from RTHK Radio 4.

由香港學校音樂及朗誦協會主辦,香港電台第四台全力支持的第二屆「香港電台第四台中國樂器獎學金」將於3月20日舉行。相信透過這個獎學金的活動,年輕音樂愛好者可互相觀摩,一起進步。我們誠邀你一同分享他們努力的成果,一同見證新一屆冠軍的誕生!

Venue: Studio One, Broadcast House, 30 Broadcast Drive, Kowloon Tong, Kowloon
地點:九龍塘廣播道30號香港電台廣播大廈一號錄播室


Young Music Makers 2015 壇新秀2015 (Deadline for application截止報名日期:21/5)
After a 3-year hiatus,
Young Music Makers
is returning this year. If you are an accomplished musician who enjoys performing on stage, in front of microphones and cameras, and would like to further excel in music, you are welcome to sign up for the project. You can be a soloist or perform in an ensemble, as an instrumentalist or vocalist, in Western or Chinese repertoire.
「
樂壇新秀
」今年捲土重來。如果你具備優秀的音樂才華,享受在台上、咪前和水銀燈下演出,又想給自己一個發揮的機會,請即報名參加──獨奏、獨唱、合奏、合唱、中樂、西樂均可。
Details of the project 活動詳情
Piano Exams 2015 鋼琴考試講座 (Sat & Sun 星期六及日 1:10pm)
A new series of
Piano Exams
hosted by Julie Kuok will be broadcast from February. Tune in on Saturday (Cantonese) and Sunday (English) at 1:10pm.
郭品文主持的新一輯「
鋼琴考試講座
」將於二月起,逢星期六(粵語)及星期日(英語)下午1:10 播出。
Broadcast schedule 播放時間表

In Tune with HK – Classic Moments on Radio 4 四台經典─跨越四十載的珍藏美樂
Radio 4's 40th Anniversary has been a joy. The year-long celebration carries on with the issue of a CD set that presents a glimpse of fine music broadcasting in Hong Kong.
In Tune with HK - Classic Moments on Radio 4
includes spectacular performances from across seven decades. It is not for sale, and will be given out as quiz prizes in our radio programmes. Please stay tuned! You will also have a chance to receive a copy if you log on to Radio 4's 40th Anniversary website and leave a message or upload a photo. Act now while stock lasts.
「
四台經典—跨越四十載的珍藏美樂
」是一套記錄香港廣播歷史的音樂專輯,為第四台四十週年連串慶祝活動劃上句號。專輯收錄超過半個世紀的音樂演出,當中有專業音樂家,亦有前途無限的年青表演者。這非賣品將於第四台節目中送給聽眾,敬請留意。另外,登入第四台四十週年網頁留言或上載照片,亦有機會獲贈專輯一套。數量有限,送完即止。
40th Anniversary website 四十週年網頁