Radio 3 Highlights
Today's Focus
On
Money For Nothing
, our first guest today is Sean Darby of Jefferies who will be telling us about the market and economy. Our next guest is Leung Siu Cheong, the senior consultant of the Hong Kong Productivity Council. He will tell us all about system security. Our guest host this morning is Michael Every of Rabobank, who has been our regular market commentator and he never spares his analogies on the financial markets.
(8am-8.30am,
or email
moneyfornothing@rthk.hk
)
On
Backchat
, we talk about the future direction of the Urban Renewal Authority. The URA's former Managing Director Iris Tam resigned this week, apparently over disagreements about the role of the body. How do you think it should be funded? Should the authority focus more on profitable and large-scale renewal projects? Should it be for the benefit of people who already live in run down areas? After 9.20, should electronic cigarettes be banned?
(8:30-9:30am, Call in 233 88 266 ,
, email backchat@rthk.hk or text 6393 5925.)
A busy show on
Morning Brew
this morning. Angie Man reviews the horse event of the year, "Cavalia", which started last night in Central, and our New York correspondent Tracy Quan gives us insight into how the Dominic Strauss-Khan affair keeps on reverberating, four years after. Dr Merrin Pearse gives us the latest on eco and green matters, with a focus on the plastic bag levy which is expanded from today. Plus James Marsh previews the big holiday movie, Fast and Furious 7. All in a fun-packed edition of Morning Brew!
(9:30am-1pm,
,email morningbrew@rthk.hk )
Today on the Wednesday Drive with
Steve James
…..HIS BEARD MIGHT BE MAKING YOU SICK……WOMAN LOSES 130 LBS. BY INSTAGRAMMING HER FOOD…..YOUR FAVORITE BOOZE IS ABOUT TO GET A NUTRITION LABEL!...... Wednesdays Beatle Bit goes behind the scenes on the recording and larking about whilst recording the classic "Get Back"…….The Lame Survey Of The Day: Google and Taiwan's Asus are launching a "computer on a stick" which can plug into a display to turn it into a PC—so--What else would it be great to simply have on a stick?!?.....Also in the news: Virgin Atlantic's new Dreamliner is programmed to produce mood lighting to recreate day and night to lessen jetlag. But who do they think they're fooling? We all know when it's bedtime for us in economy that means in first class the party's just getting started!
(3pm-6pm, Steve James on Radio 3
Steve James
"or email stevejames@rthk.hk)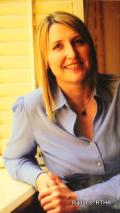 Peaks and Troughs
This Saturday morning at 8.30, join Anna Healy Fenton for the fifth programme in a twelve-part series entitled
Peaks and Troughs
. With a different angle each week, through interviews and stories, Anna looks at the ups and downs of life for the people of Hong Kong, and tackles a number of serious yet less well reported subjects.
This week: Is Hong Kong's Goose Cooked?
(4.4.2015, 8.30am-9am)
This episode of
Peaks and Troughs
is produced by Carolyn Wright
.
Hong Kong International Young Readers Festival 2015
The Hong Kong International Young Readers Festival 2015
will be running from
9th-20th March
. Radio 3 is happy to be the media partner once again. As usual, our presenters
Noreen Mir
and
Reenita Malhotra Hora
will be talking to local and international writers thoughout the festival. You'll hear the authors' personal stories and their thoughts on writing. Plus we'll cover some of the exciting and interesting events this year. Don't miss it.