Live
Radio 3 Highlights
Today's Focus
On
Money For Nothing
, more on the market with HSBC's John Zhu at our Admiralty studio. Then, the consul general of India to HK and Macau, Prashant Agrawal is here with us to speak about investing in India and also MP Narendra Modi's latest China visit. Peter Lewis, our regular Thursday cohost is back in the chair as guest host.
(8am-8.30am,
or email moneyfornothing@rthk.hk )
On
Backchat
, homes for the elderly. After shocking video of old people at a home in Tai Po showed elderly residents left naked on an open-air podium before they were washed, how should the government regulate the operation of elderly homes ? What are the licensing requirements, and is supervision adequate? After 9.20, the rising number of HIV cases.
(8:30-9:30am, Call in 233 88 266 ,
, email backchat@rthk.hk or text 6393 5925.)
Welcome to
Morning Brew
this Thursday. Steve Vines returns at 10.10 for a good "jump up and down". In the news this week; Hong Kong gets its first home for retired naturists​. Also, Longhair the Lawmaker says he's going to Shenzhen this weekend for a Peoples Playdate, but in reality he likely has more chan​ce of getting a day return to Pluto. After 11, we meet top Ballerino and Choreographer Edwaard Liang. Currently the Artistic Director of Ballet Met (USA), he's a former dancer with New York City Ballet and Nederlands Dans Theater​. T his morning he'll talk about his work on the HK Ballet's new show "Bolero".​ At ​12.10 (let's try again)​, it's all about the 2015 Hong Kong Soccer Sevens with former Liverpool and England midfielder Jan Molby, Premier League Referee Mike Jones, and the one and only Tony Bratsanos. (
9:30am-1pm,
,email morningbrew@rthk.hk )
On today's
123 Show
you can hear social and political commentator Andrew Shuen with some trending news you have missed!!
(1:15pm-3pm,
or email
123show@rthk.hk
)

Tales From the Penthouse
This Sunday morning at 8.30, join Singer and Bandleader Pete Moore for the first in a six part series, "
Tales From the Penthouse
". A little expose on some of the great male vocalists of the 20th century. Pete features stories about, and recordings by the owners of six of the most iconic voices to ever have have hit the stage and the recording studio. We begin this week with
The Chairman of the Board...Frank Sinatra
.
(Sunday, 31.5.2015)
The Producer is Phil Whelan.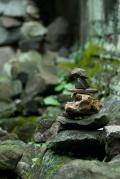 Mindfulness: Panacea or Fad
In little more than a few decades mindfulness has gone from being a specialist element of Buddhist teaching to the front cover of Time magazine. It's the must have app for the stars, courses in it are advertised in the back of all the glossies, businesses use it to reduce staff stress and boost productivity. It's even prescribed by Britain's public health service for anxiety and depression. This is the story of "
mindfulness
" - from its roots in the Buddhist practice of meditation to today's multi-billion dollar, worldwide industry. Devoted followers hail it as a cure-all for the ills of modern life. Or is this just another health fad, destined for disparagement, like homeopathy? And what do Buddhists feel about their heritage being westernised, secularised and commercialised? The BBC's Emma Barnett looks for answers in "
Mindfulness: Panacea or Fad
?"
(Saturday, 30.5.2015)