Radio 3 Highlights
Today's Focus
It's a packed program this morning. On
Money For Nothing
, we'll start with a review of the surging Hong Kong and China markets with our local market commentator, Dickie Wong of Kingston Securities. Then we'll look at the latest snapshot of the global economy with Luca Silipo, Asia Pacific Chief Economist at Natixis. And our final guest is from the robotics industry. Rex Sham co-founder of Insight Robotics joins us. Enzio Von Pfeil from Private Capital is our guest host today.
(8am-8.30am,
or email
moneyfornothing@rthk.hk
)
On
Backchat
, we talk about leadership in the 21st century. What do Joshua Wong, the Pope, Xi Jinping, Barack Obama and Taylor Swift have in common? What , if anything, makes them leaders for our times, and are past leaders like Lee Kwan Yew still relevant? After 9.20, the consultation on sustainable agricultural development policy ends.
(8:30-9:30am, Call in 233 88 266 ,
, email backchat@rthk.hk or text 6393 5925.)
James Ross here again on
Morning Brew
. In for a holidaying Phil Whelan who is sunning himself on an exotic beach somewhere! Today we'll be finding out about the delicacies that the upcoming French May Festival will offer. CEO Julien-Loic Garin will join us on the show after 10 to tell all!. Plus a whole host of musical and other surprises will take us through to 1pm!
(9:30am-1pm,
,email morningbrew@rthk.hk )
Today on The Tuesday Drive with
Steve James
…..AMAZON LAUNCHES "HOME SERVICES" BUSINESS.....#STUFFONMYBABY: HASHTAG GOES VIRAL ON SOCIAL MEDIA.....WOMAN THANKS POLICE WITH 17 YEARS OF CHOCOLATES!......at 4:20 a round up of this week in Hollywood with Peter Reynolds and L.A. Spinz……..The Lame Survey Of The Day: What was the moment you decided you needed to change something in your life?........Also in the news: Christopher Walken turned 72 today. These days he needs the volume turned up on everything not just the cowbell.
(3pm-6pm, Steve James on Radio 3
Steve James
"or email stevejames@rthk.hk)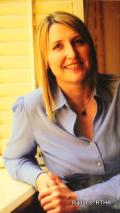 Peaks and Troughs
This Saturday morning at 8.30, join Anna Healy Fenton for the fifth programme in a twelve-part series entitled
Peaks and Troughs
. With a different angle each week, through interviews and stories, Anna looks at the ups and downs of life for the people of Hong Kong, and tackles a number of serious yet less well reported subjects.
This week: Is Hong Kong's Goose Cooked?
(4.4.2015, 8.30am-9am)
This episode of
Peaks and Troughs
is produced by Carolyn Wright
.
Hong Kong International Young Readers Festival 2015
The Hong Kong International Young Readers Festival 2015
will be running from
9th-20th March
. Radio 3 is happy to be the media partner once again. As usual, our presenters
Noreen Mir
and
Reenita Malhotra Hora
will be talking to local and international writers thoughout the festival. You'll hear the authors' personal stories and their thoughts on writing. Plus we'll cover some of the exciting and interesting events this year. Don't miss it.