Radio 3 Highlights
Today's Focus
This week, political commentator Chris Yeung reads his
Letter to Hong Kong
.
(Sundays, 8.15am-8.25am)


Sunday Escape
: This Sunday the Pop Fugitives will be finishing early as there will be a special news show on the CE election starting at 11.30. That doesn't mean they won't try to squeeze in as much as they can.
Todd Hougland, Executive Director of Operations and Entertainment at Ocean Park will be in the studio to tell us all about "Chill Out @ The South". Ocean Park is opening for a series of evenings with a variety of special entertainment over the next month. There's still chance to try sake and see the Japanese drummers this Sunday, then there are nights featuring local bands and craft beer and finally fine wine and food. Todd will give us all the details!
Paul has been playing Stories Untold - a game that plays like episodes of a TV show, which sounds most unusual.
We'll also be choosing an album of the week and eating specially themed biscuits! (Sundays, 9.30am-1pm)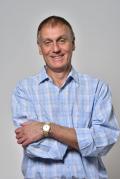 Money Talk Xtra
This and every Saturday morning at 8:30, join Peter Lewis for Money Talk Xtra, a programme about personal finance, about investing, and about entrepreneurship. Each week Peter and his team delve into issues relating to your money, your investments, and your finances, with expert guests to answer your questions. He'll look at some of those life changing events that can impact your personal financial situation, talk about investment, and discuss topical issues.
If you have any questions or have suggestions for topics you would like us to discuss, just email moneytalk@rthk.hk or go to our Facebook page "Money Talk Extra on RTHK Radio 3".
Produced by Phil Whelan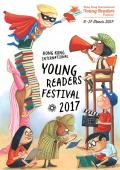 Today's Focus
Radio 3
is proud to be the media partner of this year's
Hong Kong International Young Readers Festival
. You'll hear our interviews with award-winning authors and illustrators about their writing styles and works, plus some coverages of their events. The festival runs from
6-17th March
.